This post contains affiliate links.
Fresh salsa is a wonderful addition to a summer lunch or dinner.  Served with corn chips, as a side dish for any Mexican meal or added to a sandwich which needs some spicing up it will provide a tangy, spicy addition to any meal.  The fresh ingredients can be easily found in the summer from local producers or if you have space you can grow them yourself.
This recipe is quick to make and can be adapted to your spice preference by adding more or hotter fermented peppers.  
Equipment: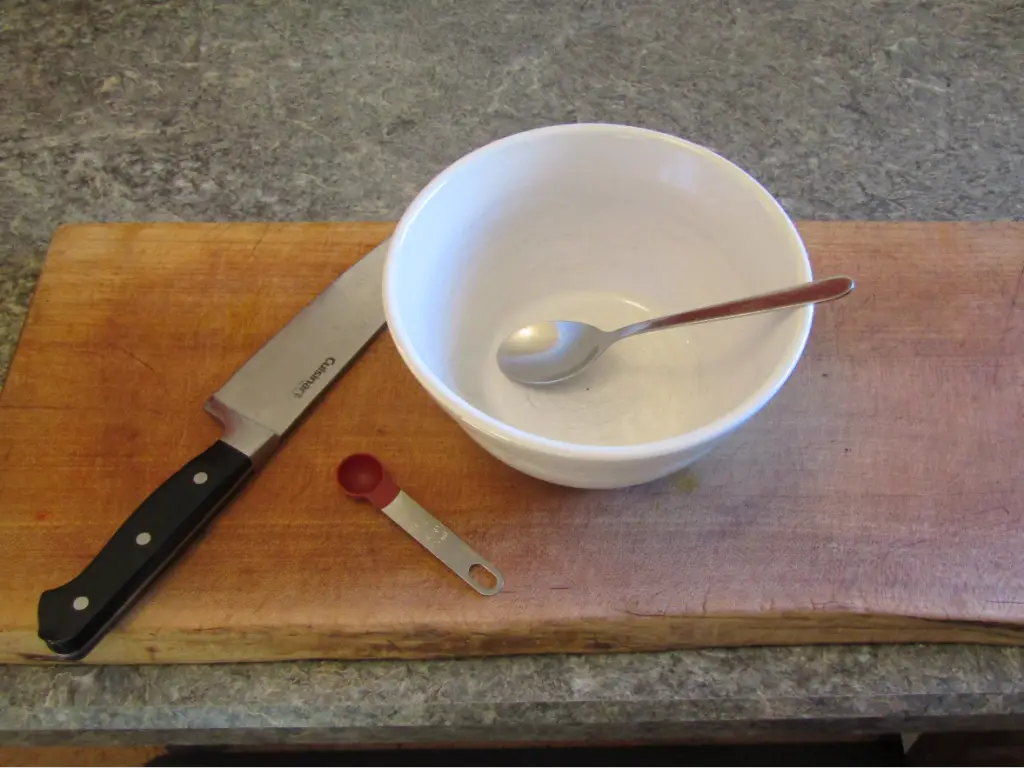 Cutting board
Kitchen knife
Mixing bowl
Mixing spoon
Measuring spoon
Ingredients: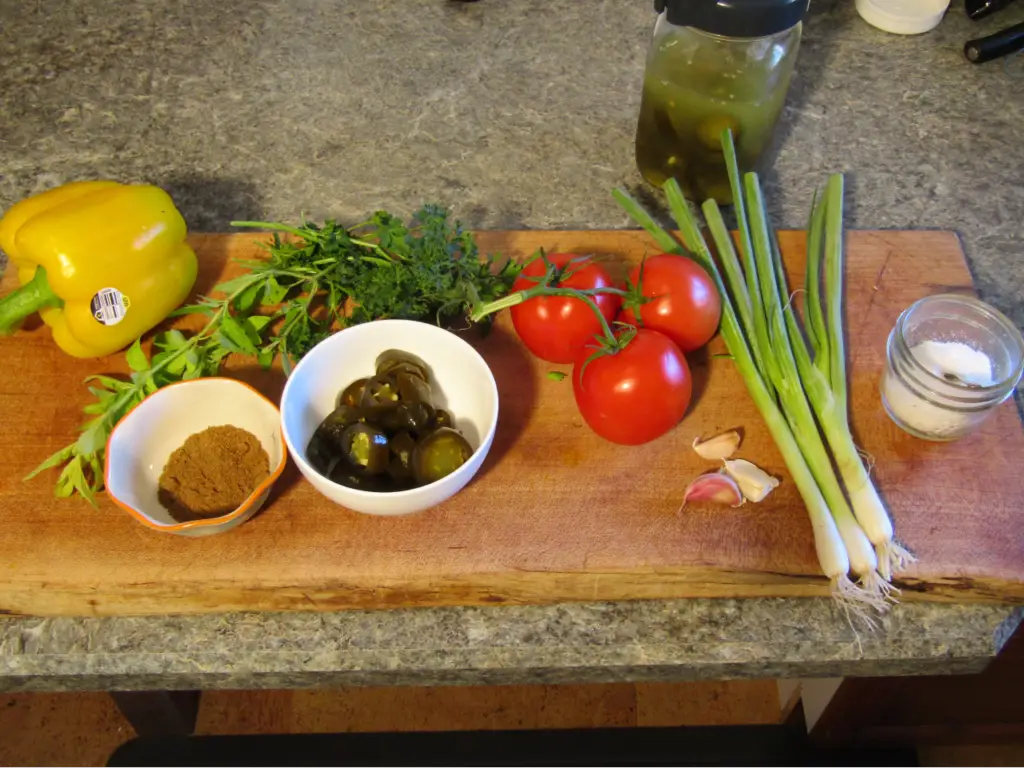 3 medium sized tomatoes
1 colored bell pepper
2-3 green onion stalks
½ cup fermented hot peppers
A few sprigs of fresh oregano
A few sprigs of fresh cilantro or parsley
2-4 cloves of garlic
1 tbsp cumin
Salt to taste
Instructions: 
Roughly chop the tomatoes
Finely chop the green tops of the green onions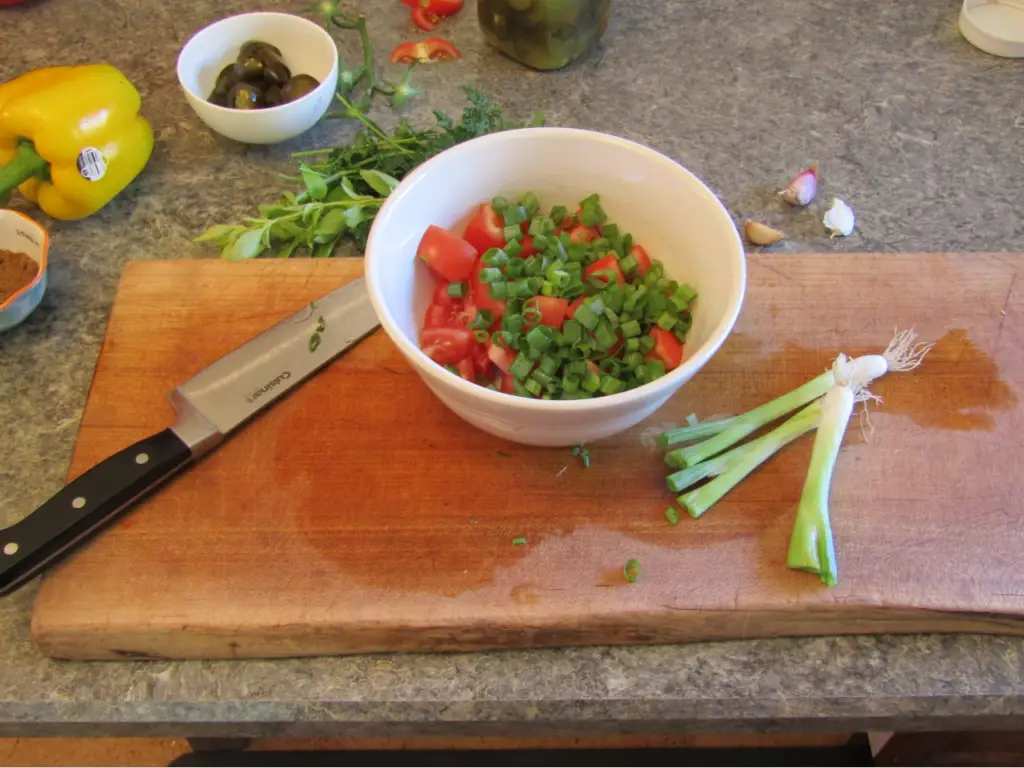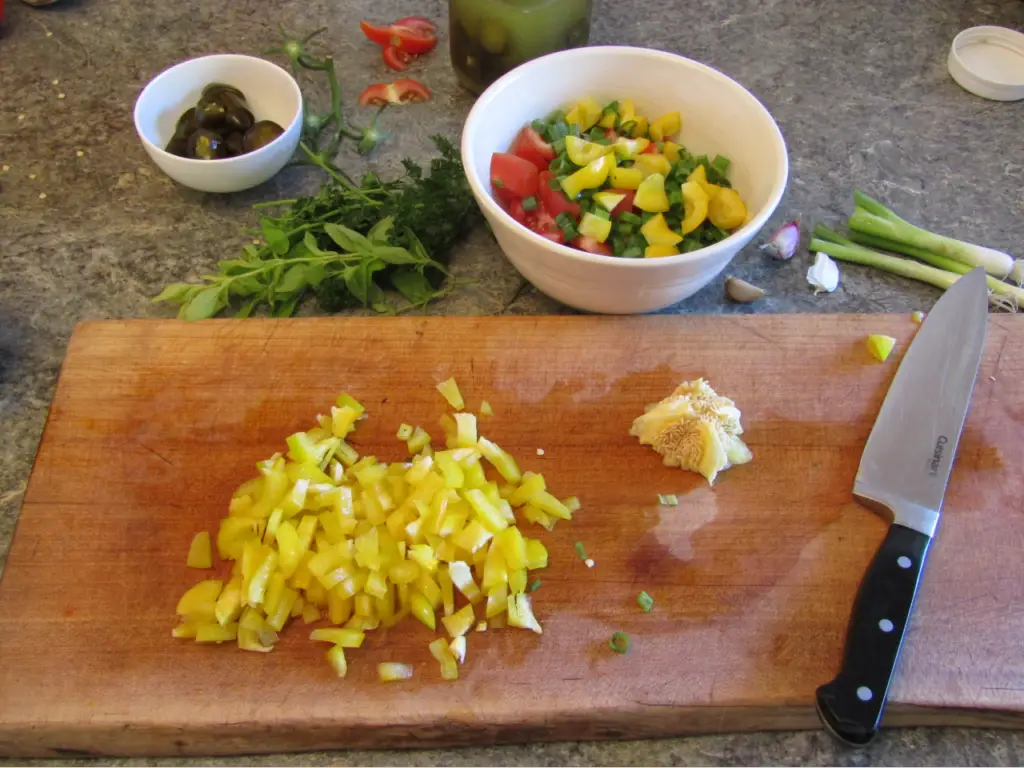 Remove hard stalks from fresh oregano and parsley and mince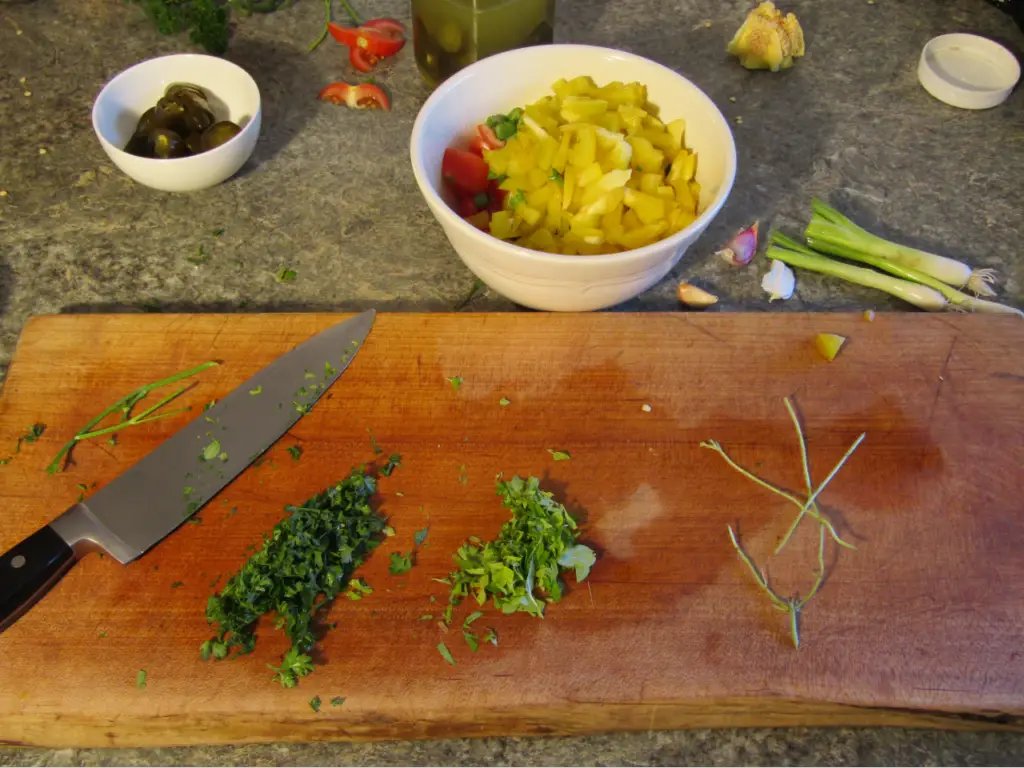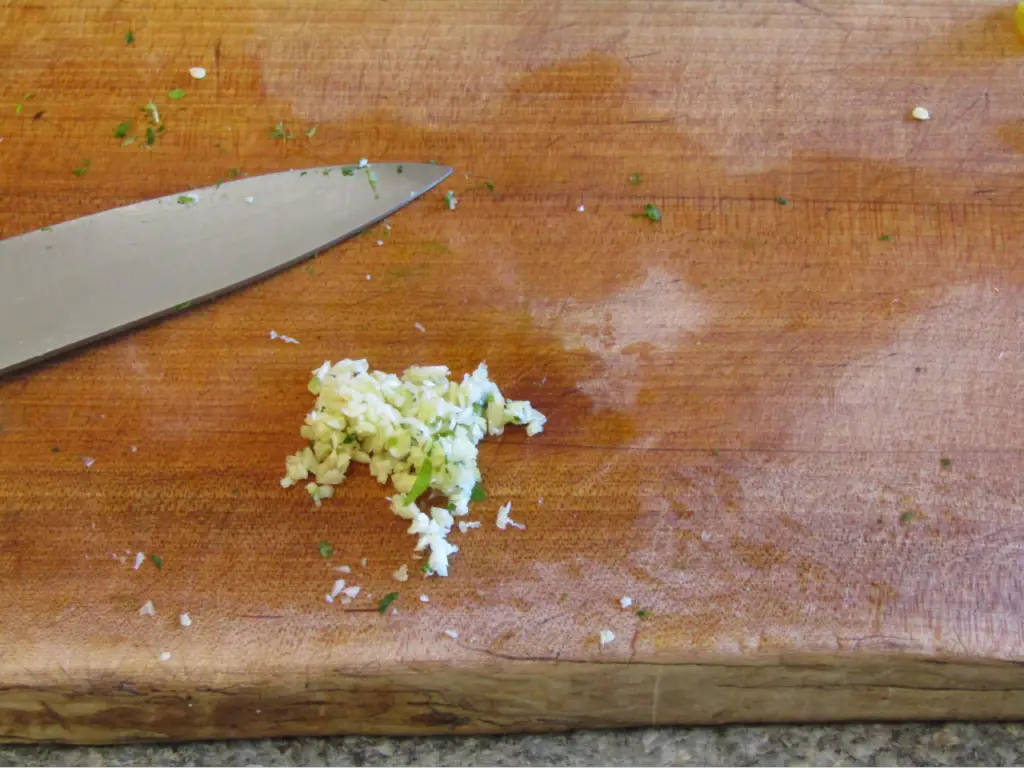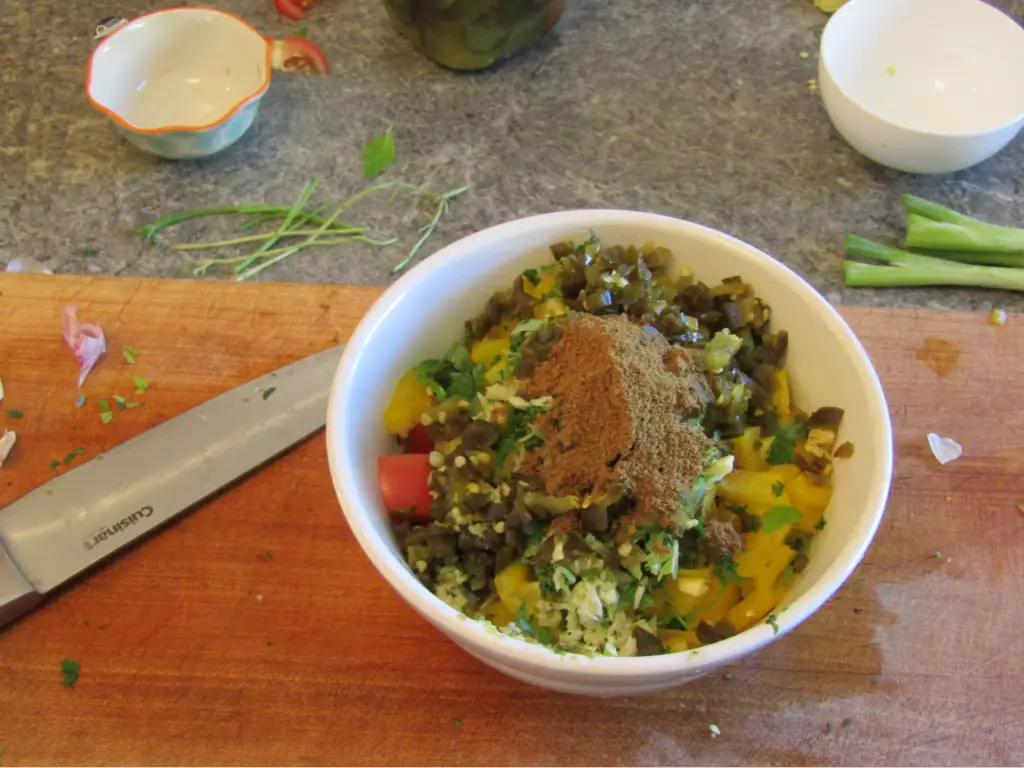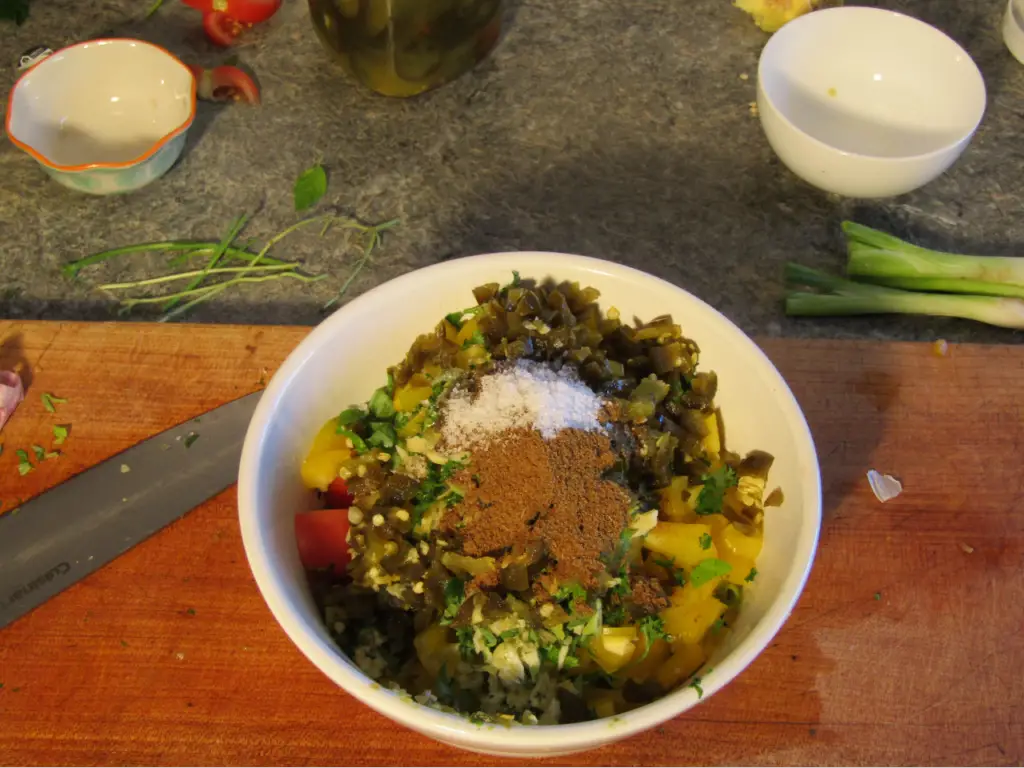 Mix all ingredients together in the mixing bowl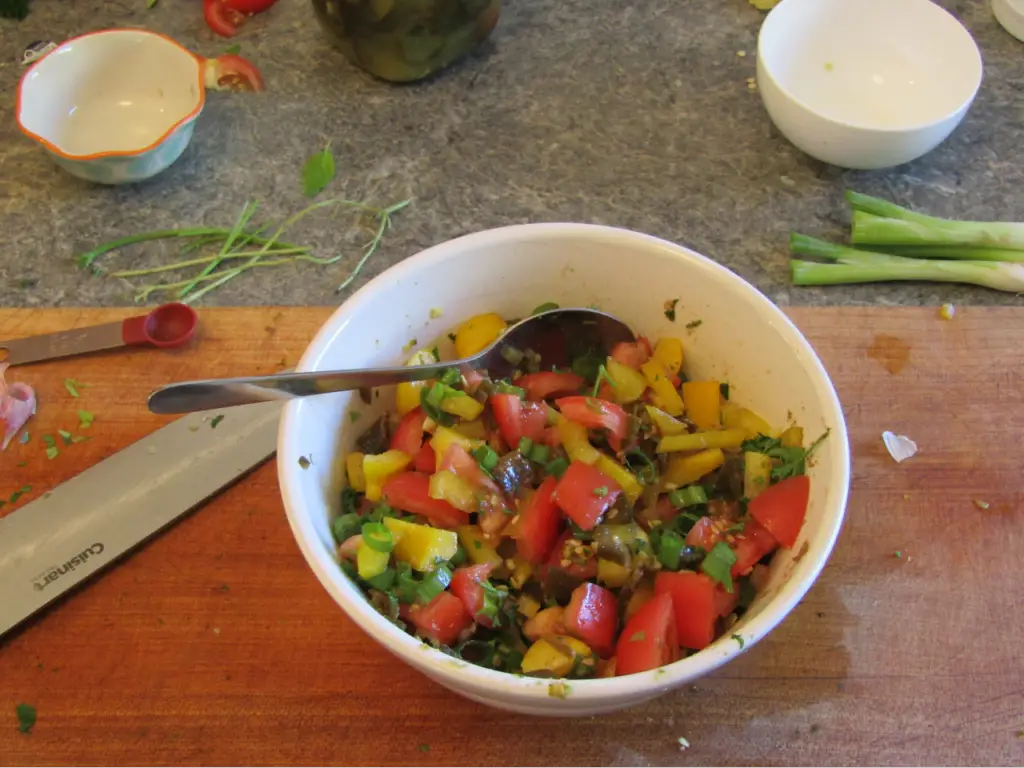 Note:
Consume this quickly as the fermented peppers may still have active lactic acid bacteria in them which can acidify the salsa quickly.